I've never shied away from the role race plays in feminism and the SJW/Cultural Marxists/victim cults, and at times, I was afraid of being perceived as someone obsessed with race or a racist. But I have been noticing more and more backlash from left and right sources about the blatant racism against whites and especially white males.
Thundef00t put up another video today where he talks about the blatant racism and sexism in the people we are opposing. I also saw another video by Merku Media (?) pointing out the same thing. TF's video did an excellent job of pointing out the blatant racism and sexism from this cancel Colbert thing.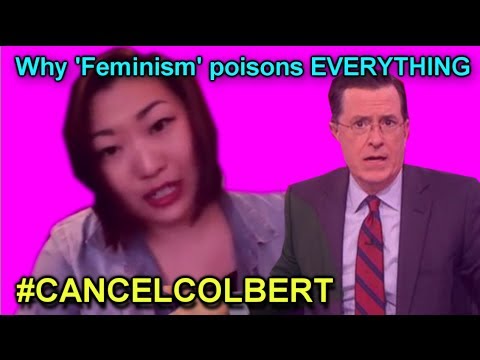 Maybe we are in a bubble, but maybe the beginning is really happening and we can make hating men and whites as socially devastating as hating any other demographic based solely on their gender or ethnicity/race. Racism and sexism are deplorable, even when done to men and whites and maybe our society will slowly catch on to that fact. I really look forward to the day when you can't get on TV or print media and bash whites or men without being called out for the racist and sexist you are!
Chris