MODEST PROPOSAL - MHRM / MRA Adopt the YIN-YANG Symbol as a Sign of Unity

I would like to respectfully propose that the MHRM / MRA's adopt the "Yin & Yang" symbol as our logo. It symbolizes both the masculine and the feminine, as well as the balance and equity between the two that is necessary for society to function. Which, of course are the principles that the MHRM movement espouses. It would help give Men a common element with which to signify / identify their beliefs, which in turn could help Men find the courage to reach out to each other and find fellowship. It could be worn large, on a shirt, for instance, or small as a pin or a pair of cuff-links. Men who are secure enough in their identities and beliefs could even fly it as a flag. And in that form it could be used to help men locate and identify Male-friendly spaces. It's a well-known symbol, which to my knowledge is not associated with any negative element. Additionally, a lot of people have it so it could be easily passed off as a coincidence if the wearer did not feel comfortable in admitting their views out loud (for whatever the situation).

(Moreover, in the vein of Fucking Their Shit Up, a lot of Feminists probably have shirts with the symbol and it would annoy the crap out of them to have to stop wearing them.)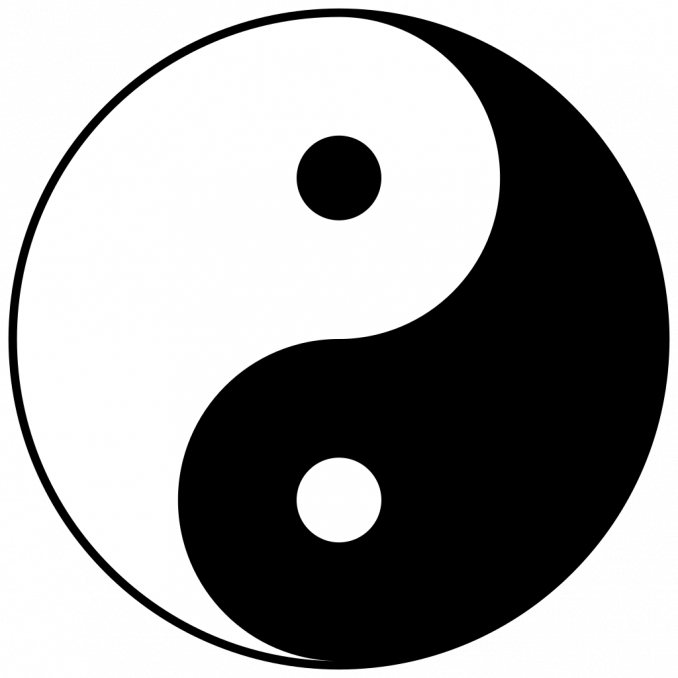 ----

LIKE THE IDEA ? WANNA HELP ???
I'm hoping to get people not only talking about it, but including it in their comments if they support it. Get it out there and make it visible to let people wrap their heads around it. If you like the idea and want to show your support, here's how you can do it:

If you're using Disqus:
I've been including a short blurb and a link to what it's all about, along with a smaller version of the graphic. All you need to do when you cut and paste it, is to remove the spaces after the 'http' (in both links) and the spaces after the periods ('.') in the hostnames. This will make the links live. (I put the spaces in so you could see the actual links).

(Once you've put it into one of your comments, all you need to do is go back and "Edit" that comment and quickly cut & paste it into a new comment. No more dealing with spaces, it's easy!)

Alternately, you could just use the graphic itself, (which is the second link below), to show your support. This will insert the smaller version of the YingYang graphic into your comment.

------
MODEST PROPOSAL - MHRM / MRA Adopt the YIN-YANG Symbol as a Sign of Unity
http ://www. avoiceformen. com/allbulletins/men-only-please-at-an-ear-for-men/#comment-2132087388
http ://previewcf. turbosquid. com/Preview/2014/08/01__13_22_41/yin&yang.jpgeae5188e-768a-46cd-b500-61ae7c3caacdSmall.jpg